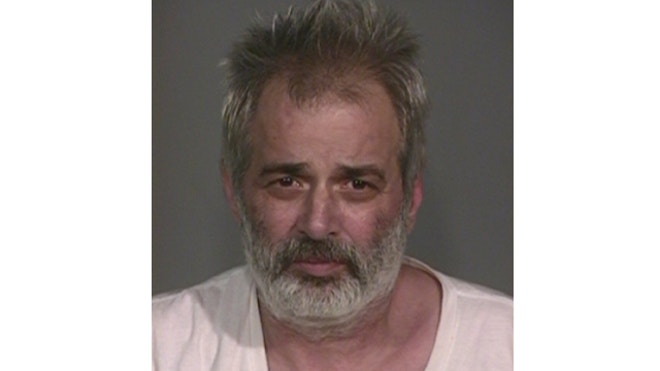 Man charged in 1977 cold case murder of girlfriend's son
Published April 26, 2013
FoxNews.com

UNDATED: This Indianapolis Metropolitan Police Department booking photo shows Michael Ackerman. (Marion County Prosecutor's Office)
INDIANAPOLIS - An Indianapolis man has been arrested and charged with murder in the beating death of his girlfriend's 18-month-old son 36 years ago.
Marion County Prosecutor Terry Curry and the Indianapolis Metropolitan Police Department said 57-year-old Michael V. Ackerman was arrested late Wednesday in connection with the Jan. 17, 1977, death of William T. (Billy) Wood, whom Ackerman was babysitting at the time of the child's death.
Ackerman was being held Thursday in the Marion County Jail, where records did not indicate whether he had an attorney.
The boy's cause of death was listed at the time of an autopsy as multiple injuries/undetermined, even though an autopsy report identified the injuries as a fractured skull and numerous internal injuries.
Read more:
http://www.foxnews.com/us/2013/04/26/man-charged-in-177-slaying-girlfriend-son/?test=latestnews#ixzz2RZFgEEHY